"The Art of Peace begins with you. Work on yourself and your appointed task in the Art of Peace. Everyone has a spirit that can be refined, a body that can be trained in some manner, a suitable Path to follow. You are here to realize your inner Divinity and manifest your innate enlightenment. Foster peace in your own life and then apply the Art to all that you encounter."
— Morihei Ueshiba O-Sensei, Founder of Aikido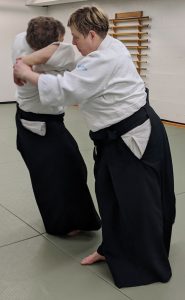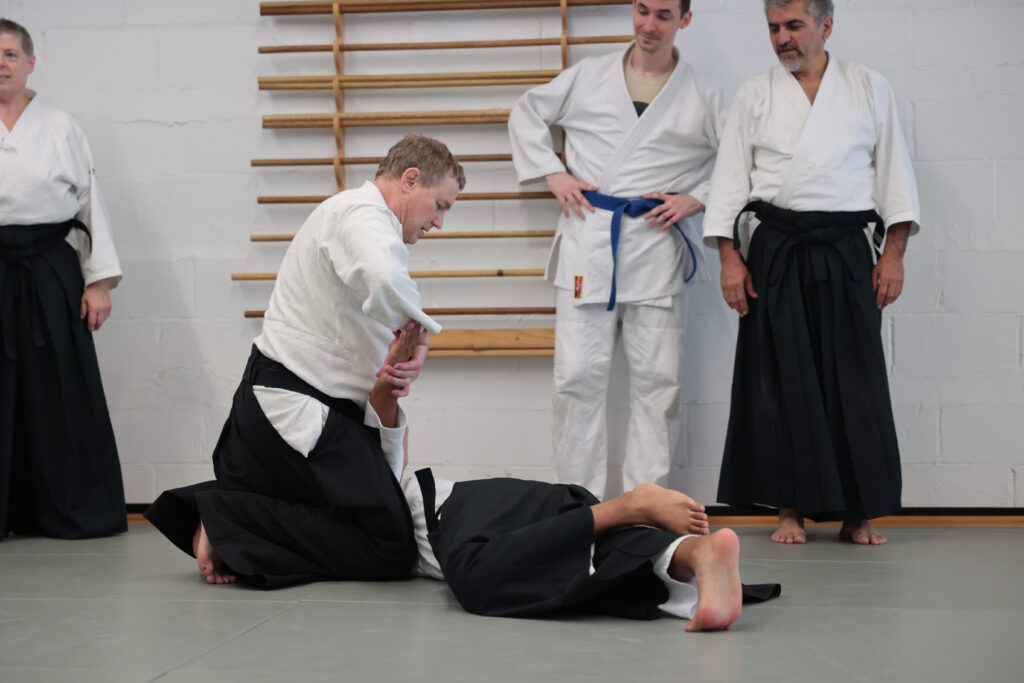 How to begin
We offer a 4-week introductory membership for all beginners and a $25 introductory class for adults. During your introductory class(es) you will be taught some basic throwing and pinning techniques and basic falling (ukemi) so that you will be able to train safely. You won't need a uniform (gi) for the intro course, just some modest, comfortable clothing that you won't mind if it gets stretched.
The cost of the introductory membership is $90 for any interested persons. If an adult has taken a $25 introductory class and decides to continue with the introductory program within a week of their class, the $25 from that class will be applied toward the $90.
Introductory members may train up to 3 days per week. Adults may attend the Monday 6:00pm, Wednesday 6:00pm and Saturday 1:00pm classes. Children may attend the Tuesday 4:30pm, Wednesday 4:30pm and Saturday 10:30am classes. Additionally, adults may not attend kids' classes and kids may not attend adult classes. During the 4-week introductory membership you may come to different classes each week.
To sign up for either the 4-week introductory membership or for adults desiring to take advantage of the $25 introductory class, just come to the dojo about 10 minutes early to any of the above listed classes to fill out the registration paperwork and provide your payment (cash, check, or credit card). For the 4-week introductory membership begins that day!
To help you understand the basic etiquette of the dojo, format of the class, and basic footwork used in Aikido, we have prepared this Introductory Guide. Please read it before your first class. We also have a video covering a basic class overview.
After completing the introductory program, ongoing regular dues are $100/month. These dues are paid month-to-month with NO CONTRACTS. Ongoing students may attend as many of the regularly scheduled classes each week as they would like.
If you have any questions, please contact us or stop by. Visitors are always welcome to observe class.